Designing the perfect logo is very important for catching the attention of clients and viewers to your website. There are multiple aspects regarding how to do this, which we will cover below for you.
Logo - Image or Icon
You have a lot of choices when choosing what kind of logo you want. In the homepage section, you can select to upload your own logo image, or choose one of our hundreds of free icons to use. Here is an example on how you can do that: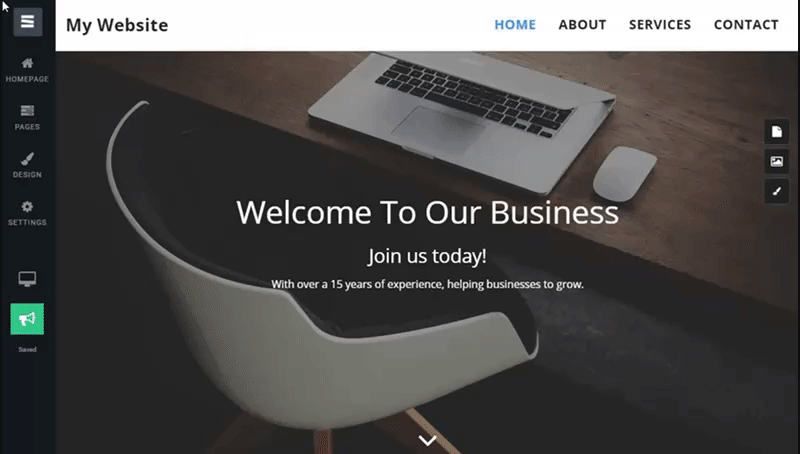 Crop Tool
The Crop Tool is a great way to make sure your logo focuses on just the right part of the image, especially if you have inserted a large image to be your logo. Here you can see how to do that: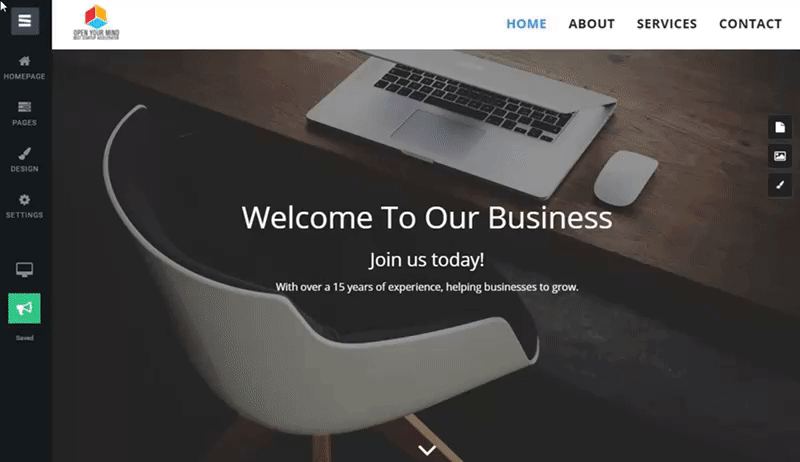 Logo Size Sider
The Logo Size Slider is a fast and easy way to adjust the size of your logo in the header. Slide right to increase and left to decrease the size of the logo, from 50 to 100 on the scale. This shows you how:
Header Size
Another key element that can help displaying a larger logo is the header size tool which can be found on the DESIGN tab. with this tool you can enlarge the menu section of your website and by that increase the logo display. In the Design > Layouts section of your website, you can adjust your website's Header Size. Adjusting the header size makes the logo grow or shrink to match the new size of the header. This is an additional way to modify the logo, you can see how to do it here:


Upload Logo Icon
If you don't have a designed logo yet you can use our icon gallry to create your own. In the homepage tab under website name and logo click the icon library button and select from hundreads of icon options.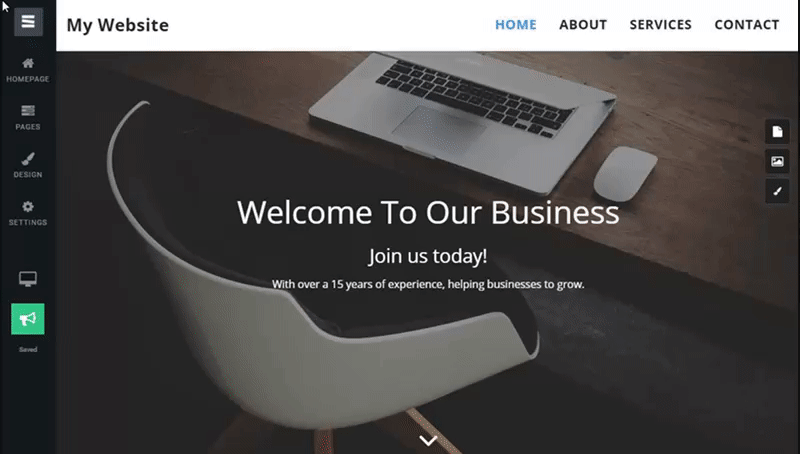 Changing Logo Style
Once you selected an icon as a logo, a newoption of logo style will be added for you to choose from. Here, you can set an icon and a text or only icon, add a round circle to the icon, a square one and more options to display the perfect logo style for your website.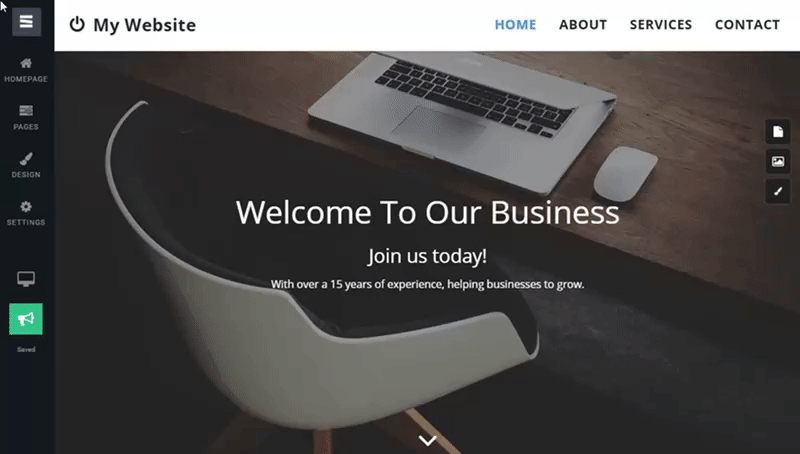 Website Name Font
If you choose only text for your icon logo or an icon and text, you can change the font of that text in Layout >> Fonts >> Website name font. This lets you change the font type to one of the many options available in our system. You can see how to do that: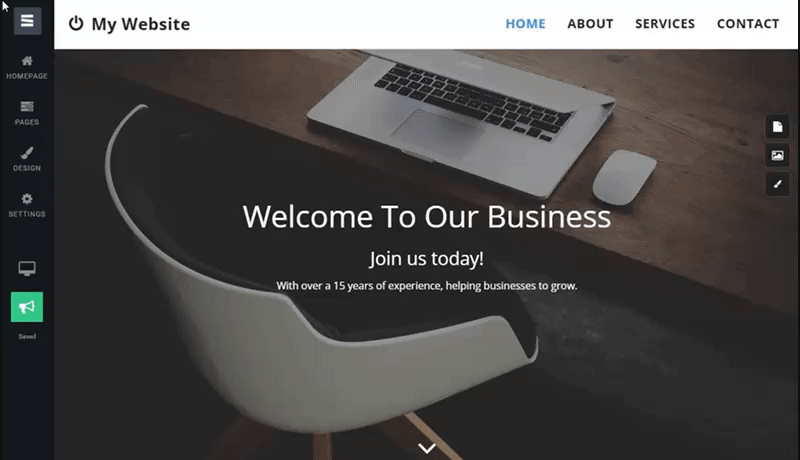 Remember that we are always looking to help our clients and improve our product at the same time. If you have suggestions or need help, please click the "NEED HELP?" button while on your SITE123 account and our excellent 24/7 support team will help you.